I'll Show You How To Create Your Own Professional, Commercial Quality Meditation Recordings And Bespoke Audio Products In Less Than 30 Days Without Leaving Your Home Even If You Have ZERO Recording Experience Or Musical Ability!
Have you ever wanted to create your own bespoke meditations or audio products but thought that recording studios were too expensive and the process too difficult?
Have you ever wanted to get your audio product out to a wider audience on Spotify, Apple Music, Amazon or sell CD copies so you can promote your business brand and authority?
Did you know that it's possible to have an affordable, portable, commercial quality recording capability in your own home that you can use any time you like?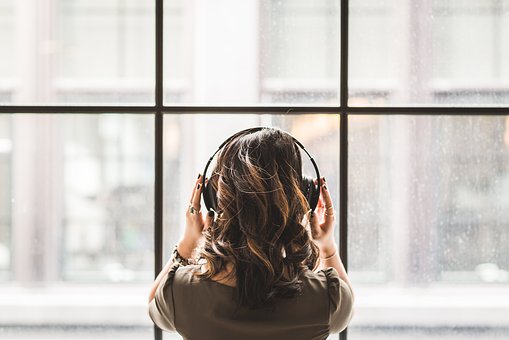 INTRODUCING
THE MEDITATION MAKER RECORDING COURSE YOUR RECORDINGS MADE EASY!
Meditation Maker is the only course of its kind anywhere in the world that takes you by the hand, even if you're an absolute beginner with no prior recording or music making knowledge, and in just a few hours teaches you how to create your own professional, commercial quality bespoke audio products!
All you need is a script and an idea. We show you the rest!
Here are just some of the practical outcomes you can achieve with the Meditation Maker Recording Course:
Create bespoke meditations for yourself or others.
Create your own personalised affirmations.
Sell your meditations online in Apple Music or Amazon or your website.
Record hypnotherapy sessions to assist clients.
Record Emotional Freedom Technique (EFT) tapping sequences.
Sell or hire out your recording services to others at an hourly rate.
Record radio advertisements or voice overs for your business or your client.
Narrate an audiobook for yourself or author clients.
Better still, once you learn the required skills to create and record your own bespoke audio product, you'll have those skills for life!
You'll be able to create at your leisure, in any location you desire using equipment that can be carried around in a backpack!
Imagine being able to create your own meditations or spoken word therapy products to sell to your customers in your yoga or hypnotherapy practise.
Better still, imagine being able to sell your newly acquired recording skills to others and have them come to you. Not only can you earn money selling audio products for your own practise, but you can also earn a good side income selling your recording services to others to help them do the same.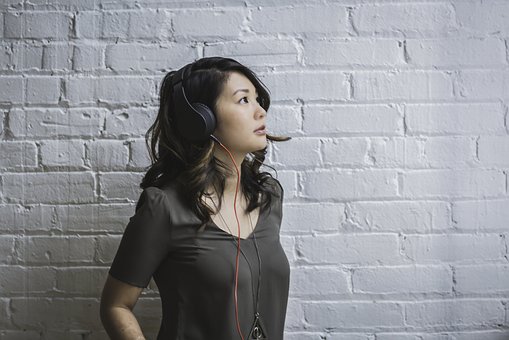 WHY MEDITATION MAKER?
I developed the Meditation Maker Recording Course as a way of sharing my recording skills with people who wished to empower others through sharing their unique healing or inspirational work with the world via their own audio products.
As a musician and songwriter, I'd always wanted to record my own songs and albums. However, I had no idea about how to do that other than the usual process: go and spend a whole lot of money hiring a studio (by the hour) along with a recording engineer to press all the buttons for me (again, at a premium hourly rate). Not to mention the very sterile atmosphere inside a recording studio.
It became frustrating. I needed a way to get my songs out but also have the breathing space to record at my own pace and my own leisure. I didn't want to be on the clock or be forced to get something down quickly to save money. That's the antithesis of creativity!
Around this time, a musician friend of mine was about to release his band's debut album. He'd emailed me the mp3 tracks and asked my opinion. The songs were fantastic, but what stood out most to me was the quality of the production.
"Where did you record these?" I asked.
"At home", he replied.
And so, during the lengthy conversation that followed, my friend answered my many questions about home recording. I now saw a solution to my problem. Why not invest the money I would have otherwise spent in ongoing studio fees towards setting up my own home 'studio'?
Based on his advice I began researching all aspects of home recording: PC specifications, production software, recording equipment and all the things I'd need to get started. I even bought a return air ticket to fly my friend over for a weekend to stay in my beachside town and act as recording consultant.
Within 6 months, I'd recorded and released my first single on both CD and iTunes (before Apple Music replaced that service). Within a year I was recording my first album - all in the comfort of my new bedroom studio. Finally, the world was getting to hear my music the way I heard it in my head. I had no financial or scheduling pressures. Just my own creativity checking in for the day when I needed it to. To date I've now recorded 5 albums, two singles and an EP! You can hear these on my Spotify profile.
It was around this time that a friend of a friend had heard about my home recording setup. They called to ask if I could record a meditation CD for them. Even though I hadn't undertaken such a project before, I figured why not give it a shot? By this stage I already knew how to record voice, instruments and produce a final polished audio product. Why not simply apply my growing skills to recording spoken word material?
To date I have now recorded over a dozen meditation and spoken word audio titles for clients. You can hear samples of these at the Meditation Maker Soundcloud profile.
The best part is that all these titles were recorded in the comfort of either mine or my client's living spaces. No stress or pressure. My clients were happy and enjoyed the process in the deal.
As I began to undertake more of these type of recording projects, one thing struck me. Just as I had once been, my clients simply weren't aware that the very thing were paying me to do they could easily learn to do for themselves in their own homes. Add to this the fact that meditation recordings have an easier learning curve given the nature of the medium: spoken word combined with sparse ambient music or nature sounds.
To date Meditation Maker has helped me to record half a dozen meditations and edit, mix and master the first three. The course is broken down into practical step by step modules which make the whole process incredibly easy to follow and implement. I found the experience to be enjoyable and produced great outcomes in the quality of the final product. I would definitely recommend Meditation Maker to anyone thinking about making their own meditations or other spoken word recordings.
Louise Croker The Wilga Tree 🎧 CLICK TO LISTEN TO LOUISE'S SAMPLE
Not only meditations, but the simple yet but professional recording techniques I was using could also be used to produce audio products across a wide variety of industries and modalities such as:
Yoga
Hypnotherapy
Past Life Regression (PLR)
Neuro Linguistic Programming (NLP)
Reiki
Affirmations
Emotional Freedom Technique (EFT)
Personal Development
Life Coaching
Audiobooks
Podcasting
I began researching how I could pass on my own knowledge and experience to people and help them become self-sufficient in creating their own audio products
And so, Meditation Maker was born!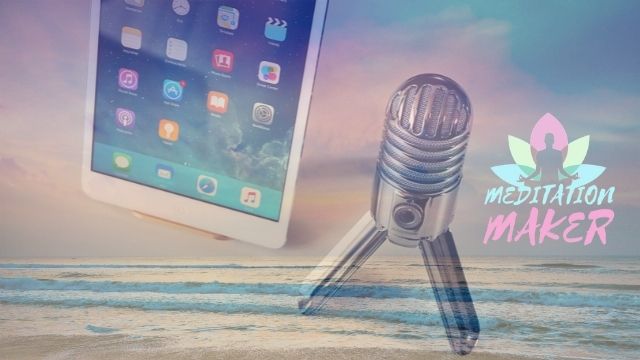 WHAT'S INSIDE THE MEDITATION MAKER RECORDING COURSE?
With the easy-to-follow training in the Meditation Maker Recording Course, you can avoid taking years, months or even weeks to learn this knowledge. The course is designed with the absolute beginner in mind and can teach you all you need to know in just one afternoon. Imagine starting this training on a Saturday and releasing your first product to Apple Music or Amazon by Monday!
The course is presented in easily digestible video format using screencasts and my voice over to guide you. It's as if you're sitting next to me at the computer learning as you go. The same way I learned from my musician friend way back.
Here's what you'll learn over the Meditation Maker Recording Course video modules:
MODULE 1: EQUIPMENT
Where to find and buy a quality, value for money USB desktop microphone.
Where to find and buy quality, budget, and value for money headphones.
A vocal pop filter and a microphone stand.
MODULE 2: SCRIPT PREPARATION
How to structure, edit and optimise your script in preparation for your recording.
MODULE 3: RECORDING SOFTWARE
Where to download and how to install FREE recording software for Windows and Mac users.
MODULE 4: RECORDING YOUR VOICE
How to prepare your recording space.
How to connect your microphone and headphones.
How to set up project folders for your tracks and file.
Basic vocal recording techniques.
Recording your first voice track!
MODULE 5: CREATING MUSIC
How to create royalty free or highly affordable background music/atmospheres/soundscapes with commercial licencing permissions that will allow you to use them legally on your own audio products.
Even if you don't have a musical bone in your body, today's technology has made creating music and soundscapes within reach of anybody. If you can't play an instrument, are unable to compose yourself or can't afford to hire a musician or commercial music licenses, this course has you covered!
MODULE 6: BASIC EDITING
How to import your music background files into your recording software.
How to composite and layout your vocal and music parts to prepare a finished track ready for mixing.
MODULE 7: BASIC MIXING & MASTERING
How to use basic sonic equalisation, compression, and effects to achieve a polished sounding master recording.
Where and how to find budget online mastering.
How to outsource your mixing and mastering if you desire.
MODULE 8: BACKING UP
How to save and backup up your work files to your project folder and save offline in Dropbox or Google Drive so that they are always recoverable.
MODULE 9: RELEASING YOUR RECORDING
How to easily create free branded cover artwork online using your own logos, images, or icons.
How to create a digital distribution account to sell your audio product on Apple Music, Amazon, and dozens of other online digital retailers.
Each of these steps is broken down and covered in detail over the course modules.
The outcome for you will be the skillsets required to produce incredibly professional commercial audio products that are ready to be sold online to an international audience.
The video tutorials inside Meditation Maker are easy to follow, over the shoulder screencasts where I literally show you exactly how to create a finished audio product from concept, right up to final listing on Apple Music, Amazon, and dozens of other online digital audio retailers. Even if you've never recorded a word in your life or been inside a recording studio. If you can follow simple instructions, you can absolutely 100% learn this skillset easily and at your leisure thanks to the Meditation Maker Recording Course!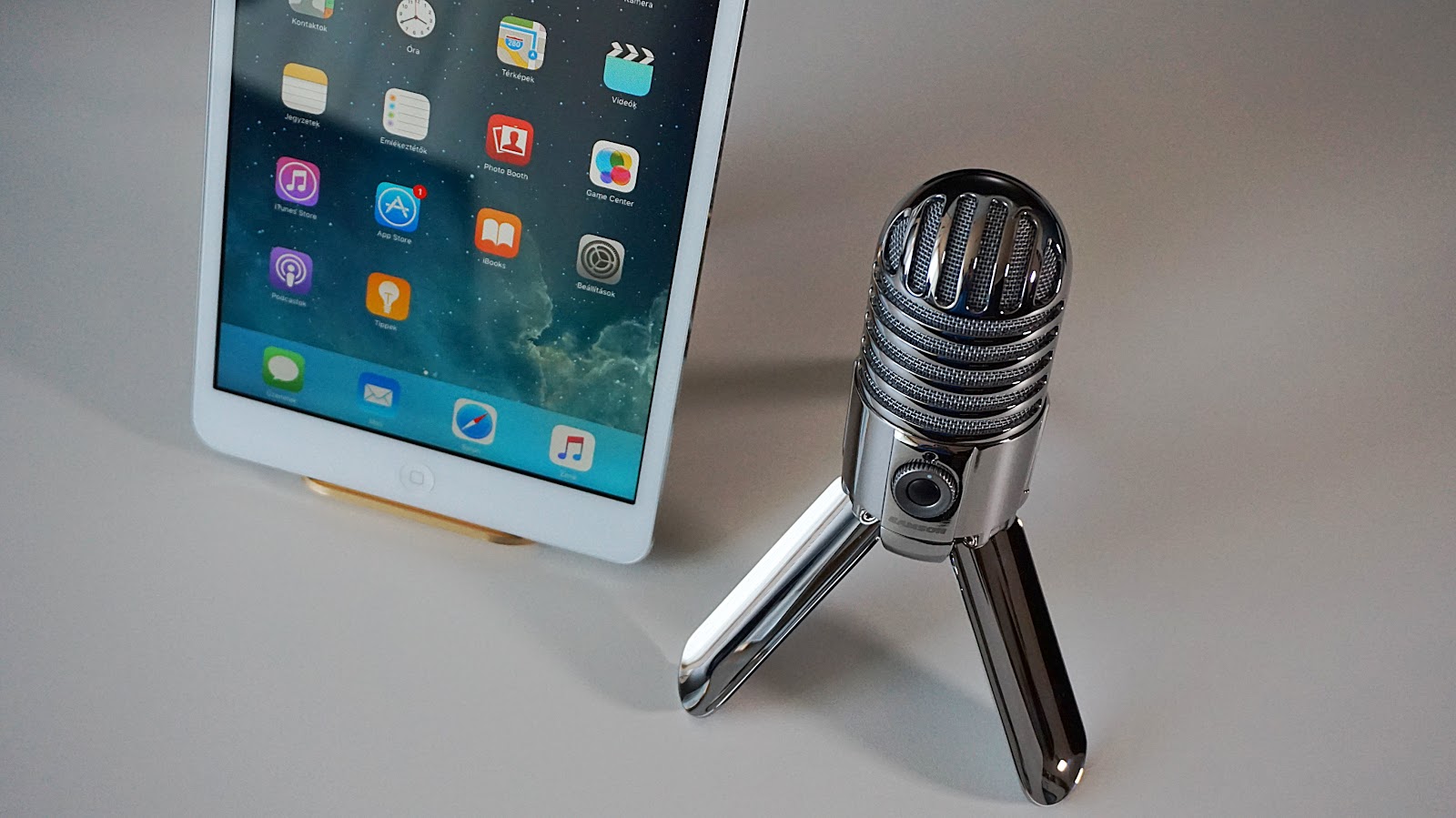 THE BENEFITS OF SELF-RECORDING.
To use the training in the Meditation Maker Recording Course, there are several necessary items of recording equipment needed. These are covered in Module 1: Recording Equipment. You'll require a USB microphone, quality headphones and a microphone stand. Inside the course, I recommend the actual tools I use to produce my own recordings and show you where they can be purchased.
This affordable one-time investment, combined with the investment in this course will set you up for life and give you the freedom to create audio products at your leisure anywhere and anytime you desire. Consider the benefits of your own 'studio', offset against the costs of hiring the space and personnel to record in a designated studio facility:
Studio time is based on availability which could mean days or even weeks to wait. With your own 'studio' you can record WHEN, WHERE and HOW you like.
If you live in a smaller town or rural area, you may not even have access to a recording studio.
Express your creativity without constraints.
Take pride in mastering your unique audio production process.
Studios are hired at an hourly rate of anywhere between $50-150 per hour depending on whether it's a home studio or purpose-built professional facility.
You also must hire an engineer by the hour to set up the microphone, test levels, operate the mixing console and oversee your recording session.
You need to get to the studio whether it's using your own vehicle or public transport.
If you want custom made background music/soundscapes, you'll either need to hire a composer OR pay royalty fees/commercial licenses for existing works.
Once the recording is done, there's editing, mixing and mastering costs which can range on average between $50-$150 per track.
At the end of the day, the studio owns the master rights to your sound recordings!
An average session to record a typical meditation CD album of 2 x 20-minute meditations with music can easily take 2-3 hours of studio time just to set up, sound test and record the vocal sections. On top of that you'll then need to hire a composer to create your music or soundscapes.
Suddenly your entire project is sitting in the $500-$750 range. That's just for the finished audio master files, let alone further costs to mix, master, create artwork and press to CD or release digitally on Apple Music and Amazon. And that's just for ONE audio product!
With the small, one-time investment in the Meditation Maker Recording Course, you will have the capability to create as many audio products as you wish and whenever you wish. Whether at home, in the office, in a client's space or even when travelling.
The Meditation Maker Recording Course will literally walk you step by step through the process of setting up a simple yet commercially professional 'studio' using only your laptop or tablet.
Imagine being able to create and record your own unique and branded audio products for your business and having them commercially available on Apple Music, Amazon or CD wherever and whenever you liked!
That's the reality when you enrol in the Meditation Maker Recording Course
WHAT YOU'LL LEARN IN THE COURSE
Let's recap. Here's just some of what you'll learn on the Meditation Maker Recording Course:
What equipment you need to setup your portable recording studio. This will be a minimal one-time investment allowing you to work and create at your leisure forever more. You'll learn where to find the best value for money USB desktop microphone, headphones, and basic accessories to get your own portable studio started.
How to best prepare your script so that it's optimised and ready for recording saving you maximum time.
What recording software to use and how to get it for FREE. We're talking state of the art, but still SIMPLE to use. Once you master this recording platform, you can grow with it and eventually sell your recording skills to others at an hourly rate if you desire. It's what I've been doing for years now and why I'm able to create this very course!
How to prepare your recording space, connect your microphone and headphones, set up project folders, apply correct vocal recording techniques with your microphone, and of course how to record your voice.
How you can create or source royalty free musical, ambient or nature sound accompaniments to add to your recordings. No musical knowledge or equipment required! And no licenses to pay!
How to edit your finished audio to achieve a commercial quality sounding product ready for release to the world.
How to create impactful and branded cover artwork using your own logos or icons.
How to create an online store and digital distribution account so you can your release on Apple Music and Amazon.
So how much would you expect to pay for such a training course that will teach you to create your own audio products at your leisure for the rest of your life?
As you've seen, the investment for studio and production fees alone just to create ONE single branded audio product and get it up and selling online approach the $1,000 range. Even my own previous clients have paid me on average between $750 and $1500 per project to record, edit, mix, master, design artwork and get their finished audio product online.
What if you could obtain the necessary education to learn produce your own audio products at your leisure? Would that be worth the price of such a single project?
Imagine what you could do after that. Each time you had an idea, you could open your backpack, take out your laptop or tablet, connect your microphone, put on your headphones, open your free software, and begin immediately.
Based on my fees above, would it be worth a one-off investment of $1497 to learn this skillset that can be used for the rest of your life?
It probably would. And a good investment it would certainly be. But it won't cost you that much today.
Nowhere near that in fact.
What about $997?
Well think again.
Even $497?
Not even close.
$297 perhaps?
With the Meditation Maker Recording Course you can easily learn the skills required to create unlimited bespoke audio products for your business. All in one afternoon. Even if you're an absolute beginner who has never set foot inside a recording studio, stood in front of a microphone before or has a musical bone in your body.
Don't forget, once you master these skills, besides the ability to create any kind of spoken audio product you wish, you can also begin hiring out your own recording services to others!
So, what would knowing these skills be worth to you?
What if I told you that you can have this lifetime skillset and all its benefits for an affordable, one-time investment of $197?
That's right!
For a single, one-time investment of $197 you will gain lifetime access to the amazing Meditation Maker Recording Course that will teach you, in one afternoon, how to create branded audio products for your business or practise time and time again. Just as other Meditation Maker students have done.
Thanks to these skills, to this day I continue to create a new album of my original music every year as well as recordings for clients.
And my 'studio' costs? $0!
I've also continued to make good side income stream from both recording projects for clients and the occasional voiceover job for companies and small businesses.
You too can also have these capabilities when you invest in the Meditation Maker Recording Course.
So how can you get started?
Simply click the ENROL NOW button below and you'll be sent to the secure payment gateway at GrooveSell to complete your purchase.
After your payment is processed you will then be given [LIFETIME] login access to the Meditation Maker course platform video modules, resources area and any updates.
Taking the Meditation Maker class has been awesome. The video instructions are very easy to follow and logical in their presentation. It is very easy to follow the videos and then do it yourself. I purchased a professional microphone and that made a huge difference in the quality of my recordings. I also purchased professional headphones and that really helped in improving the mixing of the audio files. I have learned a ton about mixing audio files, which is much easier than I thought and fun to learn. I would highly recommend Meditation Maker to anyone wanting to create their own customized meditations to fit their needs.
Brian Rumburg Washington River Protection Services
MONEY-BACK GUARANTEE
I'm so confident that the Meditation Maker Recording Course will teach you all the skills required to create your own bespoke audio products that I will personally guarantee your full course investment!
Try the course for the next 30 days. Just follow the exact instructions outlined in the video tutorials and I guarantee that you'll have your first audio product on sale in Apple Music, Amazon, and dozens of other digital retailers within 30 days from purchase.
If not, I'll refund the full 100% purchase price of the course. I only request that you give the course your best shot. Go through it in its entirety and you'll see that creating your own bespoke audio products and getting them out into the world is a very easy and achievable outcome.
That's how much I believe this course will benefit you.